General Pharmaceutical Tablets
---
We are offering the best General Pharmaceutical Tablets. We are one of the best manufacturers in Chandigarh that provides the best formulations in tablets, capsules, syrups, injection and other pharma products.
General Pharmaceutical Tablet Manufacturing Company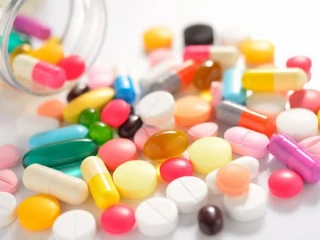 We at third Party Pharma Manufactures deliver the best services for manufacturing of the general medicine on bulk orders. Our company is one of the best-known manufacturers and suppliers for pharmaceuticals drugs.
Azithromycin 250mg Tablet.Azithromycin 500mg Tablets. Film coated)Azithromycin 1000mg F/c + Secnidazole 1000mg f/c & Fluconazole 150 Uncoated Tablet (Kit)Azithromycin 1000mg F/c + Ornidazole 750mg f/c & Fluconazole 150 Uncoated Tablets (Kit)Azithromycin 500mg& Ambroxol Sustained Release 75mg Tablets.Artemether 20mg & Lumefantrine 120mg Tablet.Artemether 40mg & Lumefantrine 240mg Tablet.Artemether 80mg & Lumefantrine 480mg Tablet.Citicoline 500mg Tablets.(third party manuf
View More