General Capsule Manufacturer
---
Looking for third party manufacturing Company for general capsule.?. Get in touch to us for best General Capsule Manufacturer of the wide range of pharma Medicines. We offers the best deal to our Clients with best products. .
Third Party Manufacturing for Capsule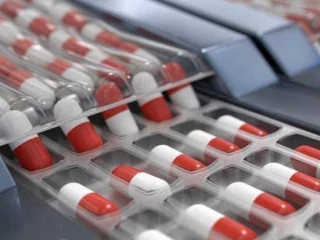 Are You Looking for Third Party Manufacturing for Capsule. pharmaceutical contract manufacturing company & third party manufacturer for pharma in India as it supplies top quality pharmaceutical products all over in India. we provide the contract base manufacturing & pharma third party manufacturing services.
Acebrophylline Capsule 100mg CapsuleAceclofenac (SR) 200mg & Rabeprazole 20mg (EC) CapsuleAceclofenac 200mg (SR) & Rabeprazole 10mg (EC) CapsuleChloramphenicol 250mg CapsuleChloramphenicol 500mg CapsuleClindamycin Hydrochloride 300mg CapsuleClindamycin Hydrochloride 150mg CapsuleCelecoxib 200mg CapsuleDiclofenac Sodium 50mg & Thiocolchiocoside 4mg CapsuleDiclofenac Sodium 50mg & Thiocolchiocoside 8mg CapsuleEsomeprazole 40 mg (EC) & Domperidone 30(SR) mg CapsuleFluconazole 20
View More