Our Products
Eye Drops PCD Franchise Company
These days, the Ophthalmic PCD Pharma Franchise is highly popular. Due to the high demand in the industry, people are investing in eye drop franchise businesses. Currently, eye drops are the greatest product line to start a pharma franchise business with. However, selecting the correct organization that offers many benefits is a difficult undertaking. Clarix Healthcare, a Haryana-based Eye Drops PCD Franchise Company, may be the best option for you. The company is offering a PCD pharma franchise opportunity for eye drops across India.

Eye Drops Franchise Company
1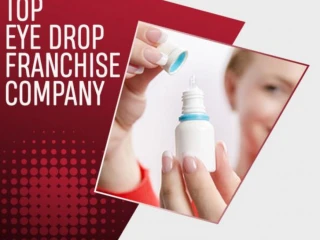 Come join the Ophthalmic PCD Pharma Franchise with Clarix Healthcare if you're interested in getting into this profitable business as well. The organization is well-known around the world for the top-notch services it provides in the industry with WHO and GMP-certified items. Our firm now offers monopoly-based business ideas throughout India.