Our Products
PCD pharma franchise company
For the designated unoccupied locations, we offer PCD Monopoly Rights. We trade and sell a wide selection of DCGI-approved formulations such as tablets, capsules, syrup, injectable, suspensions, cream, ointment, and many others. All of our associates have access to a monopoly-based PCD pharma franchise. With our help, you may run your business in your preferred region and get a decent return on investment.

Best PCD pharma franchise compnay
1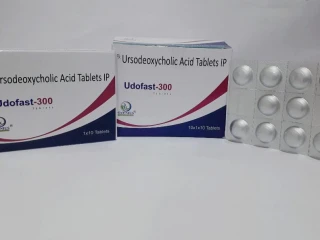 Ursodeoxycholic acid is indicated in the treatment of primary biliary cirrhosis (PBC) and for the dissolution of radiolucent gallstones in patients with a functioning gall bladder.
Packaging
Alu-Alu Packing
PCD Pharma Franchise Company Companies
1
We are bidding for the best PCD pharmaceutical franchise company in India. We are a renowned and ISO certified pharmaceutical company. For the PCD franchise business, our organization deals in a range of specialties. Product Categories offered by PCD Pharma Franchise Companies in India.​General Allopathic Range, Derma Products Range, Gynaecology Range, Cardiac & Diabetic Range, Ear & Eye Drops Range, Orthopedic Products Range, Ayurvedic Products Range, Dental Products Range, Nutraceuticals Range, Neuropsychiatric Range, Pediatric Range, Urology Products Range, Critical Care Range, Veterinary Range, etc.
Tablet
| S.No: | Composition |
| --- | --- |
| 1 | Aceclofenac I.P. 100 mg + Paracetamol I.P. 325 mg + Chlorozoxazone I.P. 250 mg Tablet |
| 2 | Aceclofenac I.P. 100 mg + Paracetamol I.P. 325 mg Tablet |
| 3 | Aceclofenac I.P. 100 mg + Paracetamol I.P. 325 mg + Serratiopeptidase I.P. 15 mg Tablet |
| 4 | Azithromycin Dihydrate I.P. 250mg Tablet |
| 5 | Azithromycin Dihydrate I.P. 500 mg Tablet |
| 6 | Calcium Carbonate 1250 + Vit. D3 250 IU Tablet |
| 7 | Cefuroxime axetil 500 tablet |
| 8 | Amoxycillin I.P. 500 mg + Calvulanate Potassium I.P. 125 mg Tablet |
| 9 | Etorcoxib 90 Mg Tablet |
| 10 | Etorcoxib 60mg+ Thiocolchicoside 4mg Tablet |
| 11 | Deflazacort 6mg Tablet |
| 12 | Diclofenac Potassium B.P. 50 mg.+ Paracetamol I.P 325 mg Tablet |
| 13 | Diclofenac Potassium B.P. 50 mg + PCM I.P 325 mg + Serratiopeptidase I.P 10 mg Tablet |
| 14 | Drotaverine Hydrochoride 80 Mg + Mefenamicacid 250 Mg Tablet |
| 15 | Cefpodoxime Proxetil I.P. 200 mg Tablet |
| 16 | Nimesulide 100 mg + Paracetamol I.P. 325 mg Tablet |
| 17 | Silymarin + N-Acetyl Cysteine L-Glutathion + L-Carnitine + L-Ornithine + Choline + Antioxident + C-Q10 + Inositol Tablet |
| S.No: | Composition |
| --- | --- |
| 1 | Ferrous ascorbate 100 mg+Zinc 7.5 Mg+Folic Acid 1.5 mg Capsule |
| 2 | Methylcobalamin 1500 mcg + Alpha Lipoic Acid 100 mg + Pyridoxine Hydrochloride 3 mg + Folic Acid 1.5 mg Capsule |
| 3 | Amoxycillin 250 Mg Tablet Capsule |
| 4 | Amoxycillin 500 Mg Tablet Capsule |
| 5 | Multivitamin + Multiminerals + Antioxidant Capsule |
| 6 | Pantoprazole Sodium I.P 40 mg + Domperidone I.P 30 mg Capsule |
| 7 | Pregabalin I.P. 75 mg + Methylcobalamin 750 mcg Capsule |
| 8 | Prebiotic & Probiotic Capsule |
| 9 | Rabeprazole Sodium I.P 20 mg. Domperidone I.P 30 mg Capsule |
| 10 | Rabeprazole Sodium I.P. 20 mg + Levosulpride SR 75 mg Capsule |
| S.No: | Soft Gelatin Capsule Composition |
| --- | --- |
| 1 | Calcitriol 0.25 mcg+Calcium Carbonate 200 mg+zinc 7.5 mg Soft Gelatin Capsule |
| 2 | Vitamin D3 U.S.P. 60000 IU Softgel Capsule |
| 3 | Cal. Carbonate 500 mg + Calcitriol .25 mcg + Vitamin K2- 7 45 mcg Soft Gelatin Capsule |
| 4 | Progesterone B.P. 200mg Soft Gelatin Capsule |
| 5 | Lycopene + Grape Seed Extracts + Lutein + Multiminerals + Multivitamins & Antioxidants Soft Gelatin Capsule |
| 6 | Omega -3 Fatty Acid +Green Tea Extract+ Ginkgo Biloba+ Grape Seed Extract+ Garlic Oil+ Antioxidant+ Vitamins Minerals & Trace Elemants Soft Gelatin Capsule |
| 7 | Co-Q10 100mg + EPA 90mg +DHA 60mg Soft Gelatin Capsule |