Our Products
Best Derma Franchise Company in India
Best Derma Franchise Company in India
1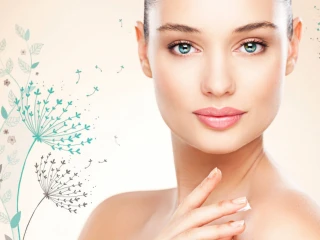 Elkos Healthcare is an ISO-WHO-GMP certified Best PCD Pharma franchise company in India which is responsible for providing PCD Pharma franchise in the field of Pharmaceuticals. The range of products contains various varieties such as pharma franchise company for tablets, syrups, capsules and injectable and eye drops etc. We are one of the leading pharmaceutical company for franchise. You can make profits for your own. By getting Monopoly rights from our top PCD Pharma franchise company you will be your own boss and can perform without any competition and work pressure. By getting the liberty of doing business in your own territory you will be a successful business person in just countable days. We are pleased to introduce you as our representative and the dealer also as we believe in innovations and new marketing strategies. The franchise model designed by our team of sales and marketing is highly successful across the country. By being the partner of a successful brand with the professional methods you will become an entrepreneur of highly earning business.
Elkos Healthcare has a robust product range catering to general dermatology & cosmetology. We have more than 150 derma products that cover all kind of range like Anti Acne, Anti Allergic, Antibiotics, Cream and Ointments, Cleansing Lotion, Cleaners, Face wash, Face Serum, Gel, Soap, Shampoo, tablets, etc. We are the best Derma products franchise company in India.
Elkos Healthcare presents its strong commitment to dermatology reflecting freedom from various dermatological problems such as Acne, Eczima, Contact Dermatitis, insect bite, Fungal infection, Sun Burn, Hair loss, Vitiligo, Melasma, Psoriasis. Skin is the largest organism of the body that covers & protects all others. So we manufacture a wide range of Derma Products.
The Company is also deal in Derma Franchise business at Pan India Level. We are trying to make the visibility of products in all over India by offering Derma PCD Franchise. We have a wide range of dermatology products for PCD Franchise parties. Our Derma Products Franchise Model is based on Monopoly rights, high-profit margins, and promotion support, etc. So we are welcoming to all pharma distributors to join hands with us for the Dermatology franchise business.