Third Party Pharma Manufacturers

-

Pune
We have our own self-contained units that are spread on a vast patch of land. These units are certified with GMP & WHO. Our Derma Medicine PCD listed companies provide a monopoly right for a wide range of dermatological products list Like us, it deals with drugs and tablets, capsules, creams, ointments, gels, shampoos, lotions, etc. Apart from this, the platform is also used by Derma Products Manufacturer company for invite Derma product distributors to get the Derma PCD pharmaceutical franchise opportunity in pan India.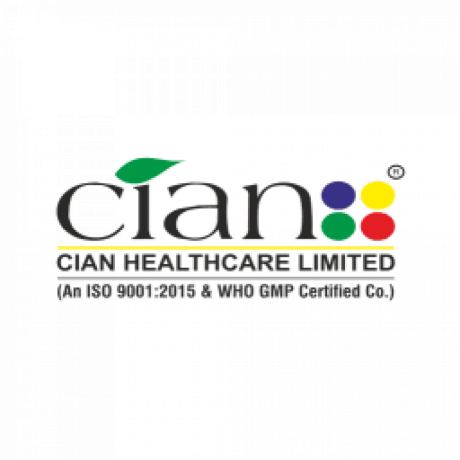 Contact Supplier
1st & 2nd Floor, Premdeep Building, Lulla Nagar Chowk, Near Zahir Khans Restaurant, Camp-Kondhwa Road,, , Pune Maharashtra 411040
About Company
Year of Establishment
2003
Nature of Business
Pharma Franchise Company & Pharma Manufacturing Company
Number of Employees
101 to 500 People
Annual Turnover
Rs. 50 Lakh - 1 Crore
Member Since Rednirus Mart
Sep 2021
GST
27AACCC5027C1Z5
Founded in 2003, Cian is a Pune based fully integrated pharmaceutical company committed to bring innovative and affordable medicines to address patient needs. We research, develop and manufacture a wide range of products. Our portfolio comprises of gynecology, hematinic, cardio- diabetic, orthopedic, pediatric, derma-cosmetic, antibiotic, CNS, vitamins & nutrient products.
Our state of the art manufacturing facilities have multiple lines- tablets, capsules, soft gels, liquid orals , ointments/ creams & sachets. Products are developed at our centralized R &D, staffed with world class professionals who are in constant pursuit to develop differentiated products. We won recognition as "A Small Giant" , 1 of 36 emerging enterprises of India at "India's Small Giants", organized by the India India SME Forum and a place in the "Top 100 SME's of INDIA" at the 2nd Edition of India SME 100 Awards.
In a short span of 15 years, we have created value for our business partners through our own brands, contract manufacturing , exports and institutional supplies. Today, our products are available in 15+ markets, spread across South East Asia, Africa, CIS & Latin America and newer markets are in the pipeline.
We are a responsible corporate and conscious of our debt to society. Our work is in the area of Autism Spectrum Disorder (ASD), with a focus on creating awareness, sensitization and better understanding of this developmental disorder through our partner NGOs.
At Cian, we are passionate about healthcare and are looking to consolidate our position through improved and modern processes, infrastructure , partner engagement and science.
Send Enquiry