Pharma Business Opportunity

-

Chandigarh
Mediyork Pharma Pvt. Ltd. is a renowned pharma franchise company in India that specializes in high-quality products. It's a licensed pharmaceutical firm that produces all of its products in GMP-WHO-approved facilities. Mediyork Pharma is a well-known brand in the pharmaceutical market, with franchise opportunities in all of India's major cities. Individuals and pharma experts who desire to start their own pharma company are invited to apply.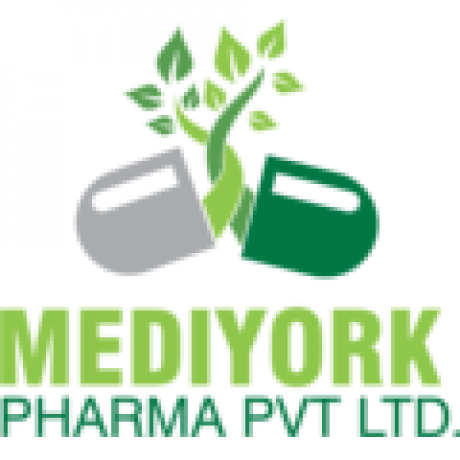 Contact Supplier
SCF 261, 1st & 2nd Floor, New Motor Market, Sector 13, , Chandigarh 160101
About Company
Year of Establishment
2020
Nature of Business
Pharma Franchise Company & Pharma PCD Company
Number of Employees
26 to 50 People
Annual Turnover
Rs. 50 Lakh - 1 Crore
Member Since Rednirus Mart
Nov 2021
GST
04AAMCM8052B1ZO
Mediyork Pharma Pvt. Ltd. is a pharma company on which people can trust for their medical related issues. Our company was established long years ago and today we are a leading company in the city as PCD Pharma Franchise Company. We are also known as the most recommended Allopathic PCD Pharma Company, as we have more satisfied customers working with us who always recommend us. We are a well reputed company in the market. This is because we never compromise with the quality of the Pharma products.

Mediyork Pharma Pvt. Ltd. offering stable and flexible business to all the dedicated candidates who want to have their own business in the pharma sector. They can grow their independent Franchise business in all the vacant states. There will be no competition in your Locality where a business has been set up. The business is highly beneficial along with no competition in the market. This policy is counted under the Monopoly based PCD Pharma Franchise company.

Send Enquiry