PCD Pharma Franchise Companies

-

Panchkula
If you answered yes, you've come to the correct spot since Swisschem Healthcare is the greatest Cardiac Diabetic Franchised company in Andhra Pradesh. we are providing the most genuine and reputable business opportunities to those interested. We provide monopoly-based business services throughout the state, including Anantapur, Nellore, Krishna, Kadapa, Chittoor, Vizianagaram, Prakasam, and other areas.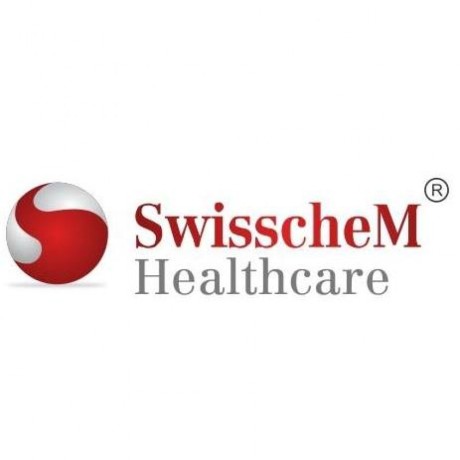 Contact Supplier
Plot no. 295, Industrial Area, phase-2,, , Panchkula Haryana 134114
About Company
Year of Establishment
2015
Nature of Business
Pharma Franchise Company & Pharma Manufacturing Company
Number of Employees
11 to 25 People
Annual Turnover
Rs. 5 - 10 Crore
Member Since Rednirus Mart
Sep 2021
GST
06ACYPJ3904G1ZF
Import Export Code (IEC)
22159*****
Established in the year 2015, "SwisscheM Healthcare (A Division of Swastik Life Sciences)", has very swiftly attained a top reputation in India's burgeoning pharmaceutical market for providing Franchise on a quality range of Pharmaceutical Products. We are Chandigarh based pharma company which come on the list of top pharma PCD companies in India. With Franchises set up in over 20 Indian States, our drugs have been highly recommended by the country's best doctors, clinics, and hospitals. As an honest organization, we ensure that our drugs are processed with supreme quality ingredients. Moreover, our Quality Experts utilize high-tech testing techniques to check quality parameters of the drugs. We adhere to the Regulations & Guidelines laid out by the Indian Pharmaceutical Association. We also guarantee our customers that our drugs don't cause any side effects.
As an organization, we pride ourselves on the quality of our products – which have earned the trust of India's topmost doctors. To fulfill our commitments, we have set up an ultramodern infrastructural facility that is equipped with latest technology and machinery. Our facility is a pollution-free zone since we use the oil-free compressor for production purposes. To keep pace with global standards, we are constantly looking to make technological upgrades and enhancements. We have promised to work with only qualified chemists and pharmaceutical vendors who have been shortlisted on the basis of their credibility and past track record.
We are guided by "Mr. Vaneet Jain", our Managing Director and Mentor. His knowledge of the Pharma Industry and close ties with Hospitals has helped our organization set up a huge client base. Like him, our workforce to is determined to save lives and rid the nation of infections.
Send Enquiry