PCD Pharma Franchise Companies

-

Panchkula
Sitagliptin 100mg Dapagliflozin 10mg Metformin 1000 Mg Tablets. This medication is a combination of 3 drugs: dapagliflozin and metformin. It is used with a proper diet and exercise program to control high blood sugar in people with type 2 diabetes.
Farlex is Fastest growing Pharmaceutical Company in North India. We are leading manufacturers of Pharmaceutical formulations and recognized in the market, due to our ability to manufacture, 1000+ Business Associates, export and supply a diverse and qualitative 500+ Products Range of Tablets, Capsules, Softgel Capsules, Injections, Dry Syrup, Syrup, Eye Drops, Ear Drops, Ointments, Lotion, Oral Liquid, External Liquids, Creams, General Products, Soaps, Shampoo, Oral Sachets & Powders , External Powder, Alkaliser, Analgesic, Anti- Inflammatory, Anti-Fungal, Antibiotics, Eye Drop, Gastric, Gynaecology, Miscelleneous, Multi-Vitamins, Nasal Drops, Ortho, Pediatric, Psychiatric. Give us opportunity to serve you with our quality products.Our all products are of best Quality and affordable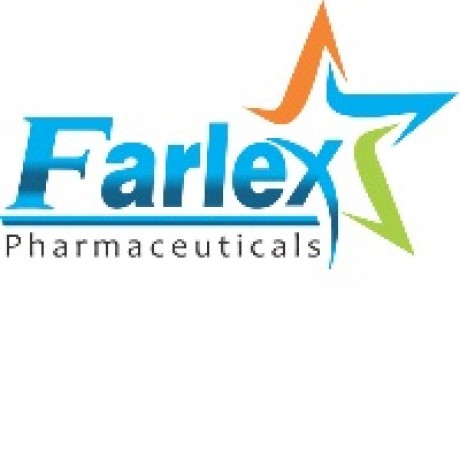 Contact Supplier
sco 239 2nd floor, sector 20 panchkula, Panchkula Haryana 134117
About Company
Year of Establishment
2014
Nature of Business
Pharma Franchise Company & Pharma Manufacturing Company
Number of Employees
26 to 50 People
Annual Turnover
Rs. 10 - 25 Crore
Member Since Rednirus Mart
Jun 2021
GST
06AACCF4946M1ZB
Endowed in 2014, Farlex Pharmaceuticals Pvt. Ltd is the most reputed Supplier of Pharmaceutical Medicines . We have wide range of products from Pharmaceutical Tablets Range, Pharmaceutical Capsules Range to Pharmaceutical Syrups Range. With the purpose to make people's lives healthier we are dedicated to provide premium quality products to our clients. Our entire range is appreciated by the clients for appropriate composition, hygienic processing, and high effectiveness, free from side effects, safe to consume and longer shelf life. We are also engaged in Pharmaceutical Marketing Services.

Send Enquiry